Project Building Blocks
Learning Topics
---
Non-Standard Brain Wiring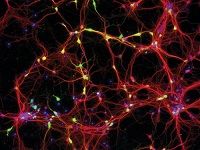 I'm trying to become a resource for those who, like me, are dealing with brain wiring anomalies such as Asperger's/ASD, ADD, ADHD, etc. I hope to use the site to organize what I've learned and communicate to fellow "Aspie"s.
Data Recovery and Mapping Projects
Scanned Maps and Air Photos – We're continuing our work on the Biodiversity Center's collections of scanned maps and air photos. To date this work has provided improved access to more than five thousand items of important archival material. CHECK IT OUT.
Learning Material Development Projects
Website Development Work – We get a steady stream of technical questions and requests for help with mapping and analysis work. Often it makes sense to document these learning experiences by writing new webpages and/or updating old ones.

Cloud-Based Vegetation Mapping – For two years now, Bobbie Webster's Natural Areas crew has been using the ArcGIS Collector ap from Environmental Systems Research, Inc. in their vegetation inventory and management work. So far field and office methods associated with Collector are not well-documented. We plan to fix that this summer using a Door County phragmites inventory job as a case study. CHECK IT OUT.
Job Openings, GIS Career Info, Etc.
We Can Do Well By Doing Good – Geospatial technology professionals are generally pretty well paid. A lot of the work we're called on to do has a tangible benefit to the Earth and its people. But the technology is also used to "optimize" activities that are harmful to people and groups. CHECK IT OUT.